Brighton Speeds Trials 2012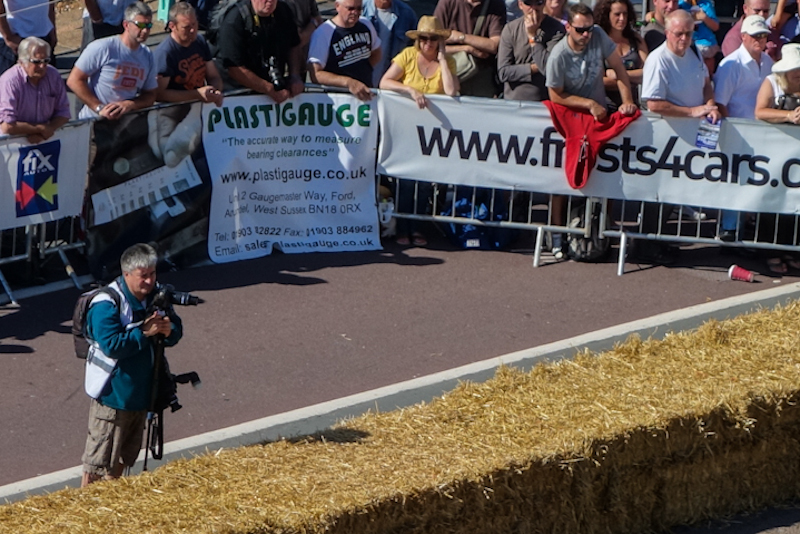 On Saturday 8th September the Plastigauge team headed down to Brighton seafront, just a short drive from our premises in Arundel, for the 107th annual Brighton Speed Trials. As a company we are proud to support this historic event which provides the opportunity for car and motorsport enthusiasts to indulge their passion on the sunny south coast at the oldest racing event of its kind in Europe!
This exciting and well-supported event is run each year by the Brighton and Hove Motor Club and sees a wide variety of classes of cars and motorcycles competing fiercely for the best times of the day. This year's record was a cool 154mph for the quarter mile sprint along Brighton's Madeira Drive.
This year thousands of spectators lined Brighton seafront in the glorious September sunshine for a glimpse of the fast-paced action as well as the opportunity to wander around the paddock, chatting to car and racing enthusiasts from around the country.
Both competitors and spectators will have been familiar with Plastigauge products which are widely used in both professional engine building and home rebuilds and which provides a crucial tool in ensuring correct oil clearances. It can be used for measuring clearance in both engine rods and main bearings. For more information on using Plastigauge in plain automotive bearings click here.
The Plastigauge team took many photos of this wonderful event which we are pleased to share with you below. We hope to see you there next year!

Toyota Supra

Bikes heading toward the start line, including a Kawasaki Z1000J

Ford Fairlane

One Ferrari F40 and two very lucky owners!

Alpine Renault A110

Maserati Monza

TVR Tuscan V8 Racer
First burn-out of the day on the start line!

TVR T350C

Alfa Romeo

Preparing for launch!

Cobras

Lamborghini Aventador LP700-4 - nice!

Dodge Buss Coupe

Ecurie Ecosse

Porsche 911S

AC Cobra Daytona

Kirkham 289 Mk11

Two track cars

Ford Escort Mexico

Ford Cortina

OMS RA racing across the finish line

Roadcraft Cobra

Spectators

Cobra ready at the start line and Brighton pier in the background

Lining up at the start line

Mallock MK 8 along with two other track day cars

In the Paddock

Morris Cooper S being worked on before the time trial

Fiat Balilla crossing the finish line

Corvette Stingray Convertible


Cantrac Ultima

Ford Fairlane, left, Mazda RX7, right

Porsche 911 RSR

Noble M12 GTO

Volvo 850 T5R

Sunbeam Alpine 1V

Cobra engine

Cobra

Lotus Europa heading to the start line

Track car tensed for launch